About SRTI
Core Strengths
Core Strengths
Hong Chi as the integrity of corporate life, and " certified " as the world is convinced that to win recognition. Specializes in precious metals because renewable technology, so start from the source of the precious metals . 2003 investment in the development and refinement of metal deposits and chain , the supply of raw materials to obtain certification of the precious metal , precious metal waste recycling arranged to " a " coherent green supply chain , bearing the " promise " customer value " one thousand " square expensive " gold " genus. For integrity, Hong Chi with an endless supply of " good as gold " to do the most credible endorsement , but also promised sustainable partnership.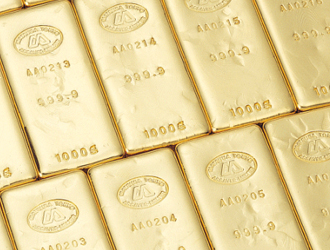 ---
Technical advantages
Zero pollution, harmless, high recovery
With strict control process , to prevent secondary pollution ; with specialization Regeneration Technology , one hundred percent renewable resources.
Raw material specifications to meet customer demand
Innovative refining technology, raw materials made from customer required specifications , significantly reduce costs.
Sophisticated cutting-edge technologies and services
In cooperation with Japanese technology for policy integration, continuing to introduce the most advanced technology concepts precious metal raw material regeneration.
authorized the establishment of the German Ministry of Science and technology transfer centers in China .
set up R & D centers, continue to build a complete technology capabilities and services of precious metal recycling .
Access to the Taiwan Green Productivity Foundation helped establish model demonstration plant , the actual implementation of environmental environmental philosophy.
---
Management Advantage
Application of Environmental Resources Management System
Synchronization , instant archiving of information , providing customers with the environmental authorities at any time online inquiries , monitoring functions , to understand the cause of waste treatment schedule.
Preservation of environmental management systems
The whole plant three surveillance systems, 24 hours a day Hou connection monitoring, management and control of confidential information science and technology , liquid, gas harmless secure network link control and customer management systems to control people, vehicles , materials of safe and secure .
High-quality renewable resources professional team
Hong Chi sincerely uphold the people-oriented spirit of innovation, committed to precious metals recycling technologies. And also won the ISO14001 and OHSAS18001 certified to meet customer safety, quality , guaranteed technical services.
---
Equipment Advantage
The company has three electronic waste treatment plants , respectively, in Hsinchu , Taoyuan and Changzhou, China , and the Company has the following specialized equipment :
※R & D equipment
※Analysis of sampling equipment
※Physical crushing equipment
※Chemical production equipment
※Wash Equipment
※Cleanroom
※Thermal decomposition furnace
※Pollution control equipment
※The resources to provide customers with a complete recycling service.